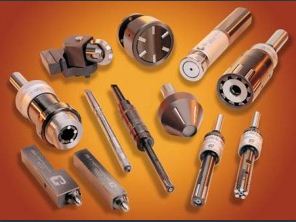 Roller burnishing is a surface finishing technique in which hardened, highly polished steel rollers are brought into pressure contact with a softer piece part.
As the pressure generated through the rollers exceeds the yield point of the piece-part material, the surface is plastically deformed by cold flowing of subsurface material.
The result is a mirror-like finish and a tough,work-hardened surface with load-carrying characteristics which make the burnished surface superior to finishes obtained by abrasive metal-removal methods.